Fanatic Threatens To Blow Up The Vinewood Sign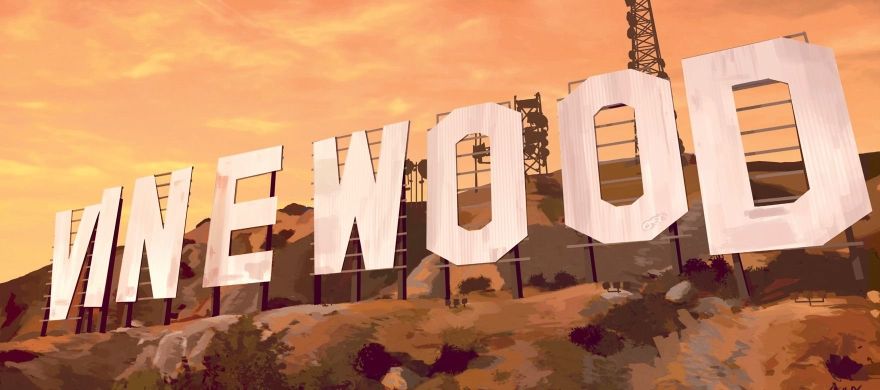 November 15th, 4:10 PM, Los Santos Sheriff Department deputies tried to apprehend a suspicious man spotted in the vicinity of the Vinewood sign. According to the nearby witnesses who called the police - a tiny group of Australian tourists -, the suspect was holding a small object in his hands that could be an explosive charge and was trying to climb on top of the letter D.
The few police units that were dispatched to the scene immediately tried to prevent the suspect from committing the unrecoverable. Unfortunately for them, the man still managed, with the help of an improvised ruse, to escape without them even noticing. At least that is what they believed until they realized that the suspect had vanished.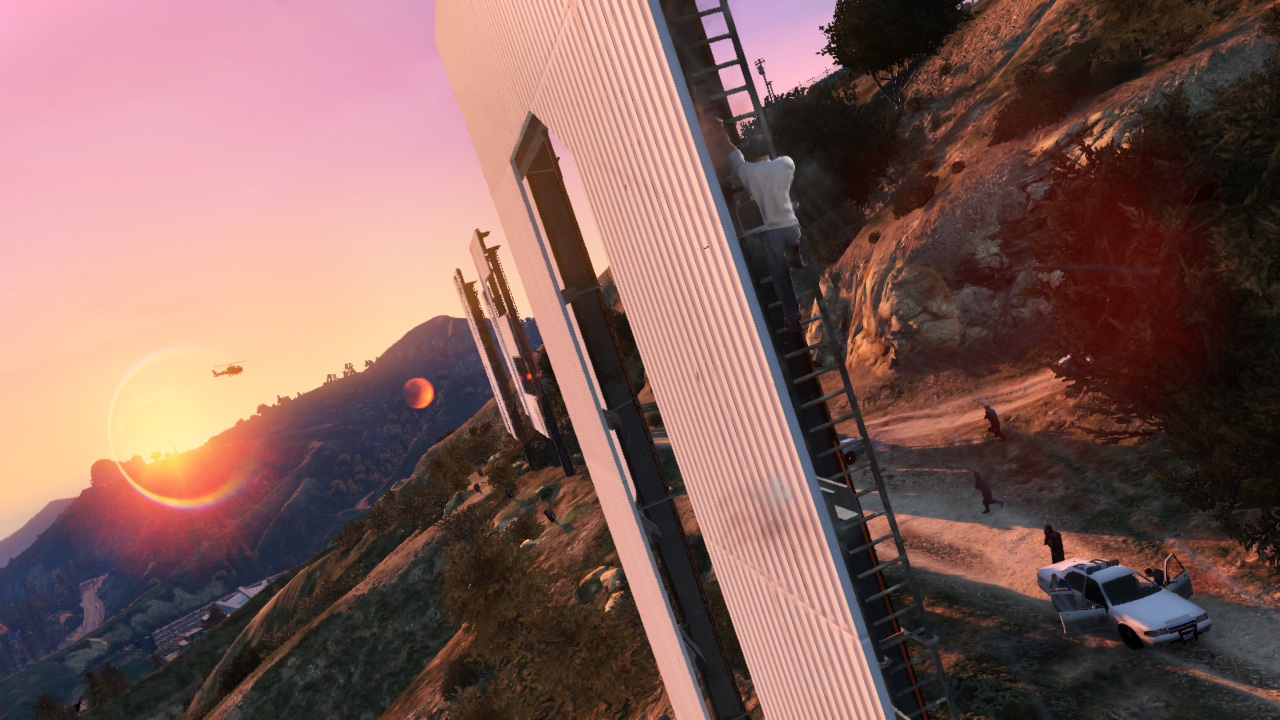 In order to understand how everything happened, we interviewed Sergeant Chris P. "Crispy" Bacon, who was one of the deputies who responded to the call out:
What you need to know about what really happened is that the guys and I had just finished our pause when we received the call out. I won't tell you what we ate, but that was a hell of a feast! Well, anyway, you don't really care about my story, do you?... What we were talking about by the way? Oh yeah, that guy! He really freaked us out! I mean, when we arrived, he was crouching on top of that thing. I still don't know what he was doing there. To be honest, I didn't really care about that, I was just trying to figure out a way to put him back on the ground. After a few seconds, he shouted: "Get the fuck back or I detonate it!" That's when I ordered the guys to fall back, you never know what that kinda guys are capable of. Thirty seconds later, the bastard was gone already... No one knows what's up there, we're too scared of what might happen in case there really is something. Well, uh, let's just say that we don't have the necessary hardware to take care of this on our own, we gotta wait for the bomb squad. Now get the f*ck out of here before the cap' shows up, I don't want him to see you two around here. C'mon, move out of the way!